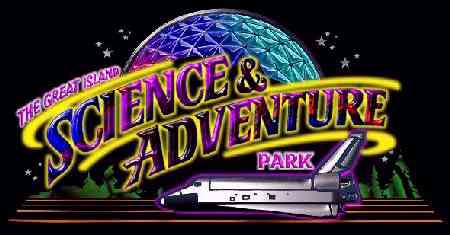 The Archaeological Dig
This activity, developed for Summer Science Camp, has proven itself extremely popular. Our on-site archaeologist, Bart ( who is more of a story teller than an archaeologist ) first gives a short lecture on what archaeology is and how it is conducted. The discussion is basically the who, what, when, where, why and how of archaeology and is designed to create the proper atmosphere for the actual dig. At the dig, accepted archaeological methods are employed, and the site is marked off into 1 metre sections.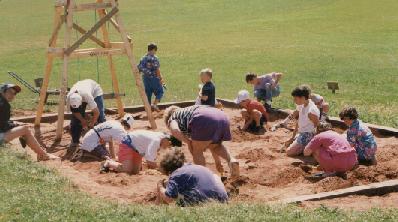 One of these squares is selected for a test pit and using a shovel and a two man sifter, broken artifacts are soon discovered and indications are that the area may be rich and rewarding. The budding young adventurers are now assigned their own squares and with tiny trowels and whisks, the dig begins in earnest. We can't give you all the details but the participants soon dream of the lecture circuit and their own National Geographic Special. It is a fun and educational experience which can be enjoyed by all ages and is great participatory fun for families. The "Dig" is now offered as one of the Adventure Courses.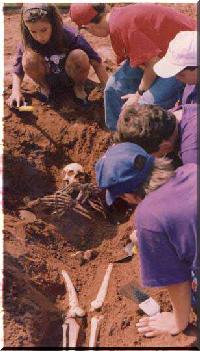 ---
You can E-mail us at mail@sciencefun.com but be warned a reply may be long in coming because there is only two of us and we are always quite busy! We would appreciate comments, good or bad, on our site and suggestions are always welcome.

---